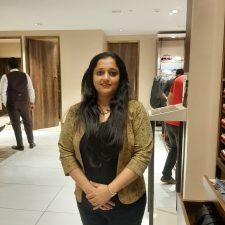 Reena Modi
Learn live and enjoy
₹50.00 / hr

India
I like to live life as it comes. I completed 13 yrs in teaching. But now I want to be a freelancer.
0
Ongoing
Projects
0
Completed
Projects
0
Cancelled
Projects
0
Ongoing
Services
0
Completed
Services
0
Cancelled
Services
₹0.00
Total
Earnings
Experience
Associate professor
Vishwavishwani school of business

Sep 2019 - Present
I'm an associate professor in college. I hve completed my MBA PhD. I will like to work as a freelancer.